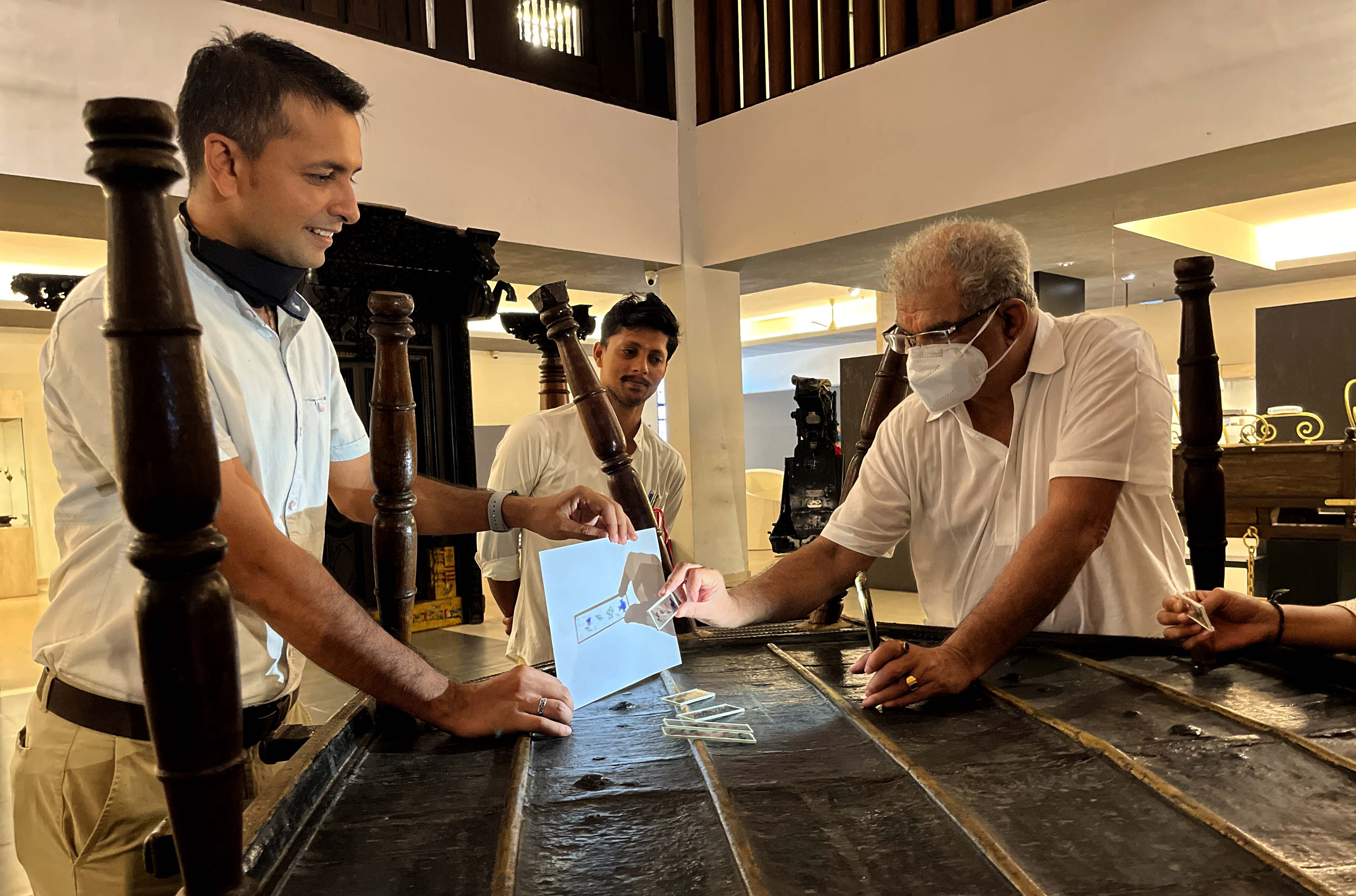 30 Dec

Lens of Time

Manjusha Antique Museum organizes activities on themes derived from the collection for different age groups of students. These activities involve a guided tour of the museum wherein the theme is introduced through educational videos, expert talks and experiments. The activity involves students creating their own artifacts that they can take home.

On 28th Dec, 15 students from Valmiki Ashram Kannada medium Primary School, Dharmasthala: joined us to participate in the Manjusha Museum's Activity on Projection-"Lens of Time".

Organized: Manjusha Museum

Planning and Direction: Chaitra Rao Sharma, Art Historian, and Conservator, Manjusha Museum. Rajesh Devadiga, Asst. Curator, Manjusha Museum.

Chief Guest: Ashwini Jain, Assistant Professor,Dept. of B. Voc, SDMCollege, Ujire.

15 Students from Valmiki Ashram Kannada medium primary school participated in the lens of timeactivity and showcased their creativity. The Museum organized this activity for students to make them aware of the evolution of projection through time. The students took part in the activity with great enthusiasm and made a projector and slides, which they projected onto the screen.

However, for our activity, we provided necessary equipment such as thermocol, magnifying glass, glass slides, glue, etc. The students were divided into four groups and were told to make projectors and slides. We first showed them how it's made. They were excited about making and were pleased with the result. We showed them a prepared presentation, explaining the process of making and different types of projectors.

By the end of the activity, each student was given a certificate. And the projectors done by them were taken to their school.