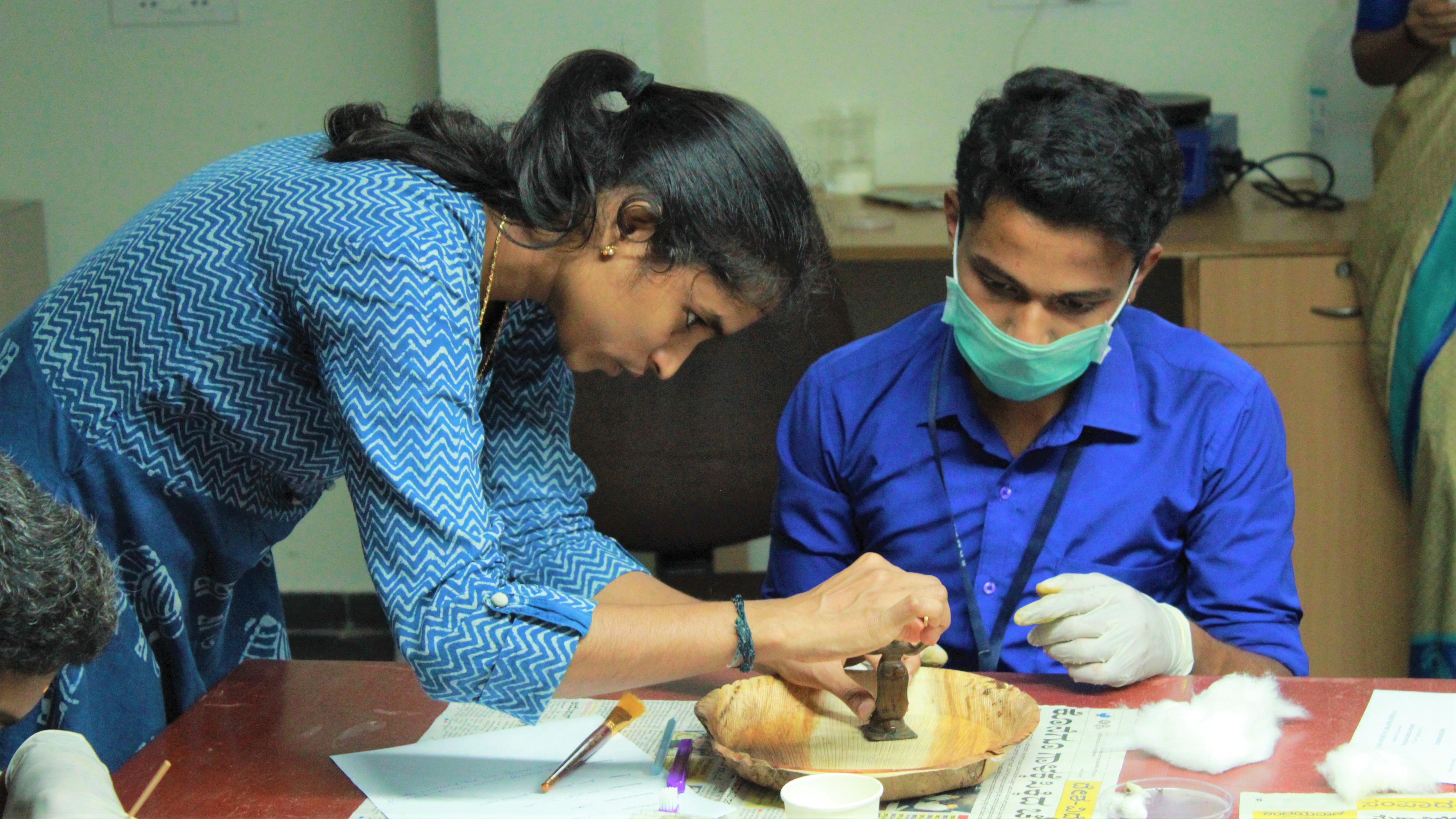 07 Sep

The Art of Preservation in Museums

On the 3rd of September 2019, we invited a group of eleven local students to the Manjusha Museum to learn about preservation and conservation. The two-day workshop introduced students to museum conservation via a tour around the museum's major artefacts with our head conservator. The students then participated in an interactive workshop with the conservation team in our lab. After a lunch break, the students were taught about preventative care and common problems that occur during the conservation process. The first day of workshops ended with an interactive demonstration that would prepare the students for the second day of workshops.

The students eagerly returned to our lab to continue their educational workshop with two practical sessions, followed by a question and answer session. The students successfully preserved their allocated artefacts whilst gaining the correct skills to do so.

Conservation is a crucial aspect cultural protection. Without train conservators countless artefacts would have eroded or disintegrated over time. We really enjoyed passing this skill set on to the next generation! We run a number of workshops and educational sessions here at the Manjusha Museum – visit our website to find out more!