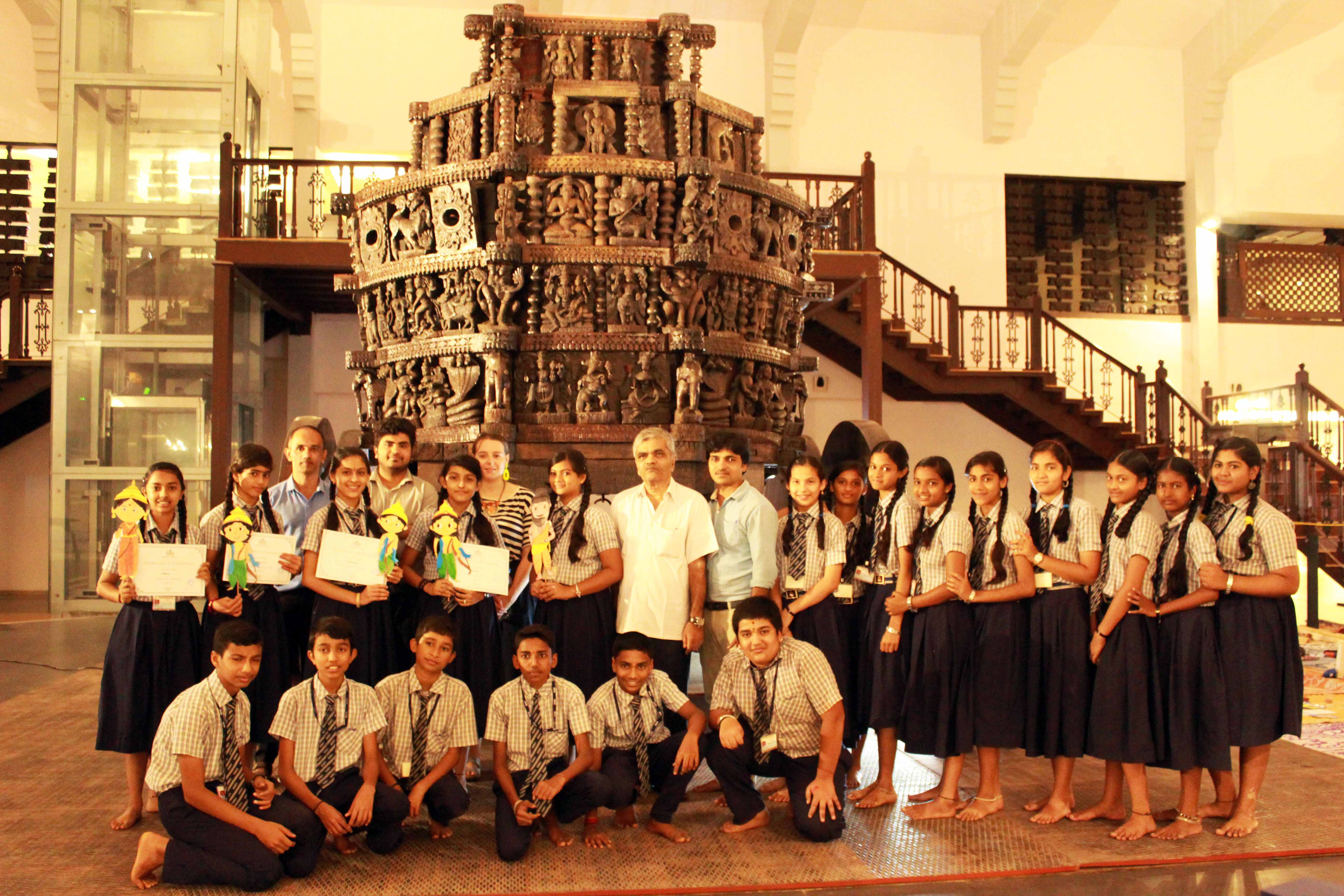 06 Aug

Leather Puppet Workshop

Following the success of our last activity which focused on 'coiled' pottery, we invited a group of twenty students from a local school to visit theManjushaMuseum and partake in another workshop, this time focusing on Indian leather puppets, another ancient art form.

Have you ever seen a traditional leather puppet show? They're quite the spectacle!

Leather puppets, also known as shadow puppets, have a long history that can be traced back over 700 years! The characters are typically made out of leather that has been treated to give it a translucent effect, however, for our activity we used card and paint. Each student made their own puppet to depict a character from the great epic Ramayana!

The children were excited to paint their characters and were really pleased with the result. We showed them a video of a real leather puppet show in action so that they could see what the puppets look like in a proper performance.

Given the rich cultural heritage of this tradition, we were very pleased to pass this technique of storytelling on to the next generation!